... we've spend some days in Ixtapa at the coast of the Pacific ocean. This is the view from our room at the hotel
Las Brisas Ixtapa
: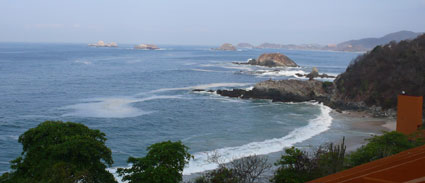 In a few hours we will head back north to
La Huacana
in the tierra caliente (it was 37 °C/99 °F last Monday) to celebrate the baptism of Luis Edurado: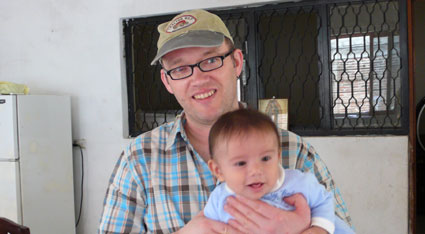 150 guests are expeted and five cooks will provide sustenance. But first Toño will have to acquire the certificate by the church that he is qualified and instructed in the obligations of a godfather. For that he will have to get back to Morelia, where they have a fast-track procedure. At other places, this takes an entire week.