It has been a long time since the Naval Department made a cycling trip. But today, we did it again - against all odds. With
we
, I mean the six that actually showed up (including Martin who is not even on the payroll anymore). I'm not intending that the rest are cowards. Some were on holiday, some called in sick, some were unaccounted for, and some were just indispensable at the premises. Surprisingly, the
entire
project management section was missing - time management seems not to be their most shining quality.
But lets turn to what we did, because we had a premiere. So far, our cycling trips were all downhill. Altitude wise, today's trip could have been in the Netherlands. It was completely flat. We cycled around
Lake Biel
, with an extended lunch stop on the
Sankt Peter island
. It's actually a Peninsula since the big
Jura waters correction
.
Thanks to our caring boss, who gave us the department's Christmas party money of the last couple of years, we could enjoy the savours of our route. E.g. I've never tasted
Damassine
before. I did not know, what I've missed in life.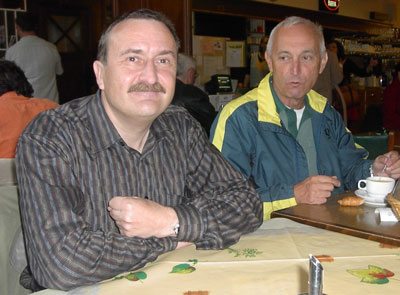 Warm up at the Bahnhofs Buffet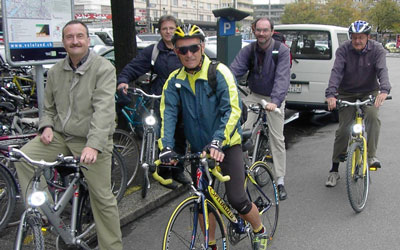 Ready to roll...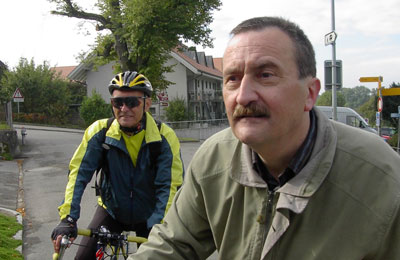 Sami and Herbert study the history of a church...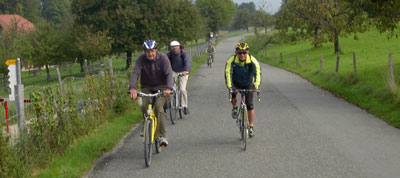 Riding.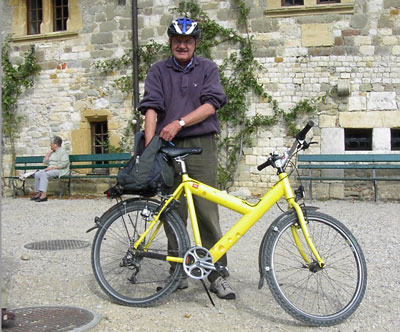 Martin in front of the lunch
restaurant
.

The
Restaurant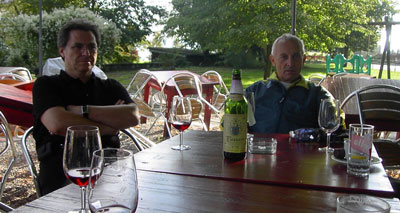 The final drops of both the Twanner and the trip.