From a longitude point of view, we could have been celebrating the Chinese New Year today. However, we didn't have any mandarins and so it was a day like all other for us.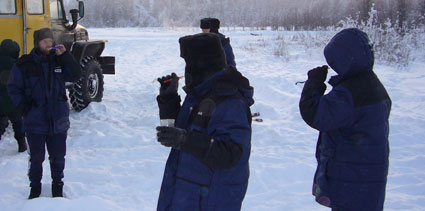 Last night we passed the abundant settlement Kebiume and were now on an older, narrower and less frequented part of the Kolyma Highway that will lead us right into the cold heart of the Northern Pole of Cold.
At a lake, we stopped again for some hunter skiing. Hausi stopped here for the first time. He has definitely to take this part into the program. It was absolutely brilliant.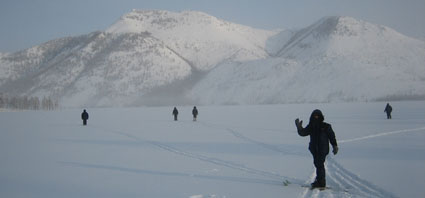 When skiing around, my glasses always froze from the humidity from my breath. This was a bit disappointing. I should have brought dailies with me. Because of this problem, I could not cover my face properly, which exposes me to frost bite.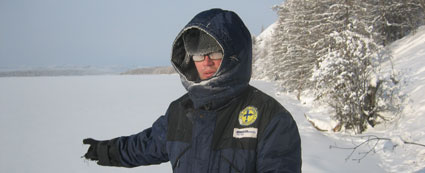 In the late afternoon, we stopped at exactly the same place as the picture was taken at the top of this blog (N 63° 12´21.7" O 142° 36´33.1"). We climbed the same hill a bit further and waited for the sunset...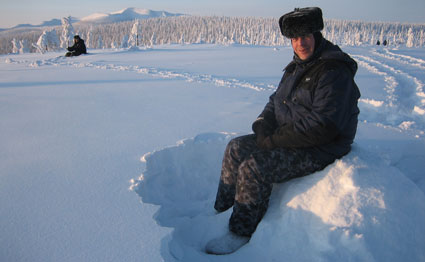 ... and did some silly things:
In the evening, Toño climbed into the cabin of a coal truck that parked next to us. He had to test huge amounts of fish liver and the occasional vodka.