Read Teddies Prefer To Tour fist.

Before the Teddies could go on their Tourist Trip, they had to have a proper breakfast. Somehow, they knew that there is hardly a better place for it than Gomad Balcony.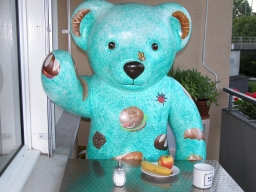 Right now, the teddy family seems to be on their way to their next of kin at the Bärengraben in Bern.