When I visit my clan I usually bring something to eat. Mostly something I bake, since that's so much easier to carry on train & bus.
This weekend I tried 2 new cake recipes (yes, I use my family as guinea pigs) - a sweet and a salty variant.
The sweet is a blueberry pie. It is basically many blueberry muffins in a brick form.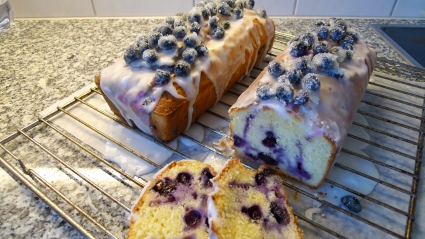 The salty variant is a ham wrap cake.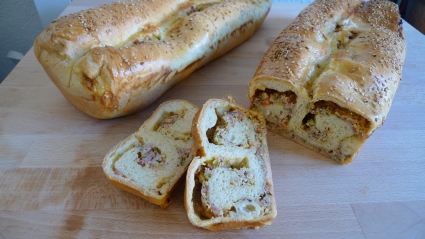 Besides of ham it contains onions, tomatoes, gherkins, curd cheese, eggs, cheese, parsley and mustard.
In other family related news, a provisional date for my brother's wedding is set for September 18. The residence permit for his fiancée is still pending. However, our trip to Paris is cancelled. We will celebrate Toño's birthday in Switzerland, since Toño has been chosen by the love birds to be witness to the marriage.
And my sister passed the written test for her shunting locomotive driver license with 99% correct answers. The failed were related to electric locomotives. She plans to pilot only diesel ones and did not learn for those. Now she has to practice for the driving test. Stay clear of rails!