We just spent a marvellous weekend in London and two follow up days in Brighton, where we saw the fabulous
Pet Shop Boys
* in the charming company of
Borstal Boy
.
Since Gatwick is in the middle of London and Brighton we choose easyJet as our carrier. Of course Toño could not resist to taste their selection of red wine
s
:
Easy going with nice acidity and fruitiness. The nose holds a fine
note of plastic and dark berries. The palate is dominated by
blackberries.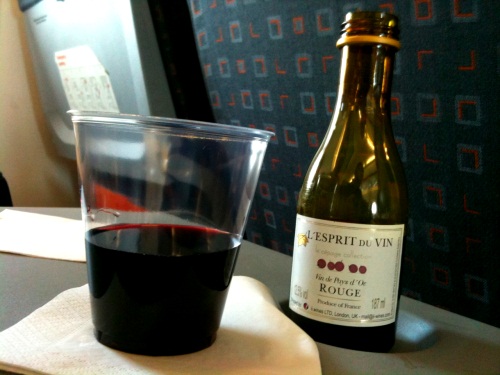 * yes, the same show we saw a year ago on a bit too tiny stage in Zürich (
read about
)