Toño has secretly sneaked into a
Coop
to get my a splendid surprise: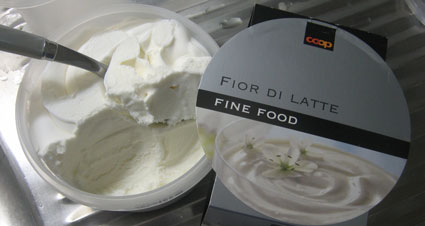 Fior di latte (literally milk's flower) is pure unflavored ice-cream made of high quality whole milk, lots of fresh cream and sugar. The Italians are the unchallenged masters of this kind of ice-cream.
Nevertheless, I first had had this kind of ice-cream in Moscow, where you can buy it for little money at every street corner. Even during winter. Also the Russinas have the most beautiful name for ice-cram. They call it Мороженое.