About a year ago, Toño started a new job as wine buyer for a posh wine seller. Toño is responsible for all Latin countries except France, Quebec and Louisiana. This was a dream come true for Toño and he is very happy at his new post
The buyer team at his new firm has this tradition to invite each other home for a fine dinner and so tomorrow, they will drop by at our residence for a little soirée.
It is not that you cook and they have to eat what you serve them... far from it, every tiny little detail is discussed in the team and (luckily for our household budget) they also contribute some of the wine.
To cut a long story short, here is the menu they came up with:
L'apéritif
Tricolore di Focaccia
Le vin
Champagne André Clouet brut Rosé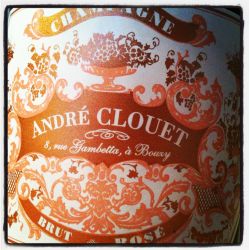 Première entrée
Terrine de foie gras
Alternative végétarienne
Terrine de légumes
Le vin
Champagne Roederer Cristal 2002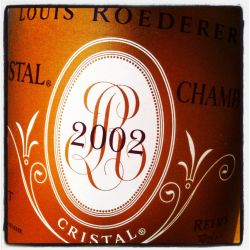 Deuxième entrée
Médaillons de thon sur tomates mondés Cuore di Bue au basilic avec huile d'olive extra vergine
Alternative végétarienn
e
Tranches de Mozzarella di Bufala sur tomates mondés Cuore di Bue au basilic avec huile d'olive extra vergine
Les vins
Puligny-Montrachet 2009, Domaine Leflaive
Ermitage «de l'Orée » 1991, M. Chapoutier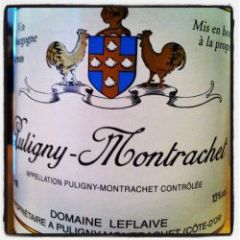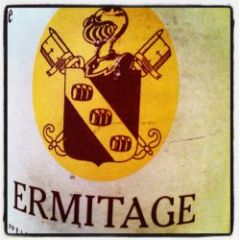 En plat principal
Rôti de veau à la sauce au vin rouge avec de pommes de terre et de carottes jeunes
Alternative végétarienne
Rôti de Tofu à la sauce au vin rouge avec de pommes de terre et de carottes jeunes
Les vins
Gevrey-Chambertin 1er Cru – Les Champeaux 1999, Domaine Denis Mortet
Crozes-Hermitage « Les Varonniers » 1995, M. Chapoutier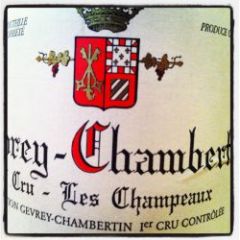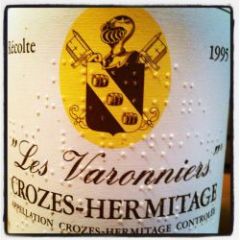 Le dessert
Charlotte russe
Le vin
Château Rieussec 1989