This month's
5 on the fifth
theme is
Reflections
, though we can also take 5 random pictures. I mixed a bit... while being in Kiev... in grainy black and white.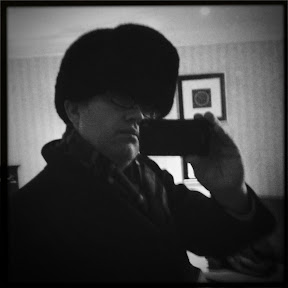 I spent this week on business in Kiev, the capital of the Ukraine. Adapting is essential when doing business. Thus a mirror shot with my mink ushanka.
Taken in the room, where most of the discussions were held. Carefree plants on windowsills are very popular. And I like the artificial frost pattern on the glass.
The Statues of Princess Olha, Apostle Andriy, St. Cyrill and St. Methodius; and some girls, posing for their friends.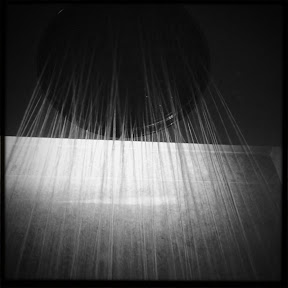 Under the shower in my room at the Intercontinental Kiev. A hotel I can't praise enough. I like it there.
Vodka, unavoidable when doing business here.