Talking about
procrastination
(no, I haven't touched my emails yet), a year ago we bought a crate of Jacquart Champagne for Mengia and Albin.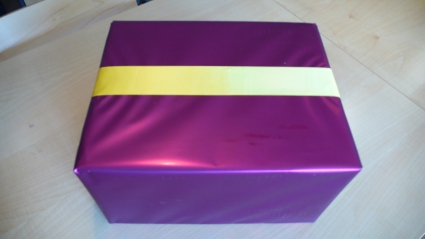 A year ago, their son Fadri was born. Today, we will finally deliver the champagne to celebrate it.
But first I have to get a new suit. I could have avoided this if I not had missed both summer sale and shedding some pounds (procrastination everywhere). However, I have to. This Tuesday, I'm summoned by our C.E.O.
I carelessly bragged that I know how to run a project at least 15% or half a Million cheaper than the engineering bigwigs and The Experts calculated (all I have to back up my case is a back of the envelop calculation). Well, my caring boss grassed up, and now I'm in trouble. Either, I win and take over from The Experts and will be in danger running into a knife at every dark corner. Or I loose the battle and will be the butt of numerous jokes. I might have to consider
Plan B
again.