To be honest, I think I've never cooked fish in my entire life* until today. Although we did not obey Lent, we tried to be good Christians by eating fish on Good Friday**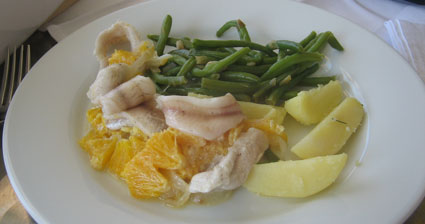 I decided to go for local perch (perca fluviatilis) on an onion and orange bed. It was surprisingly easy. I definitely have to pay more attention to the fish counter in the future.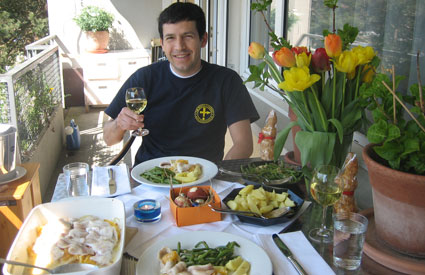 * Expect some trout grilling as a boy scout on the open fire.
** We obeyed only an lacto-ovo vegetarian diet today, which I think is within the Christian tradition, isn't it? Butter isn't. But can one cook without it? No way. I think beaver would have been allowed too (thanks to Pierre-Francois-Xavier Charlevoix), but they are so hard to find.