...when you try to make some grape jam.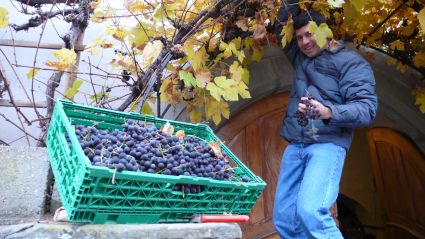 Last year's attempt
was quite a disaster. I tried to learn from the experience by getting rid of the pips early in the process.
I tried two different approaches. The first was recommended by Kaag's mother. She boils the grapes to break them and then passes them through a sieve.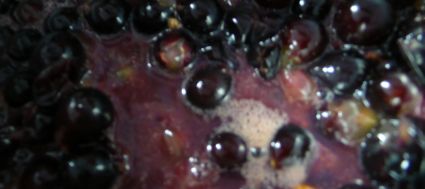 This worked just fine. However, I also went for a bit more sophisticated method by using a
Steam Juice Extractor
. Here the grapes are first put into a sieve.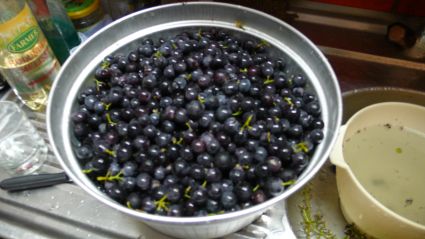 The sieve is then into the extractor, which is placed onto the stove.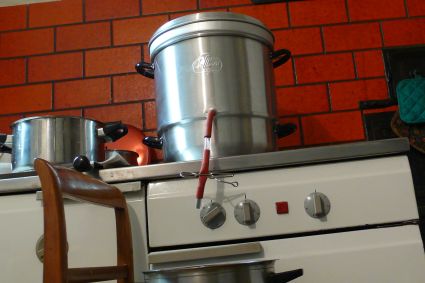 The steam juicer consist of two compartment. In the bottom one, you have to put some water in order to get the steam. The fruit come into the top part of the container. Then the fruit juice will drip into the centre pan where it will be extracted through a tube.