For the days between Christmas and New Year we travelled to Las Vegas...
.... to meet Toño's cousin Sonia.
We were a party of 11, fitting more or less into a couple of hotel rooms. I was a tiny bit crowded...
Toño managed to turn 20$ I gave him into more than 1000$ at the slot machine :) though he did not manage to stop right there :( well, there is some left.
We also paid the new resort The Cosmopolitan and the flash City Center luxury shopping center a visit. I loved it and somehow managed not to flash my credit card. Eg, this is a part of the 3 story bar Chandelier: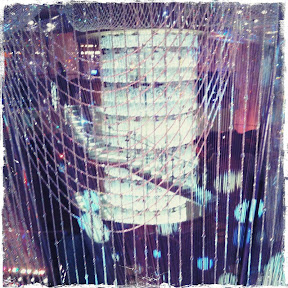 Location:Las Vegas