We all (at least the Swiss) know that
Cumulus
- the customer loyalty scheme by Swiss retailer Migros - is evil (if you don't know,
read about
). As it happened, on the eve of my birthday (thank you very much for all flowers, sweets and good wishes) Toño received a personal invitation to participate. With the big leap ahead, I was in kind of a mellow mood and freely volunteered to collect points on his account when ever shopping at Migros.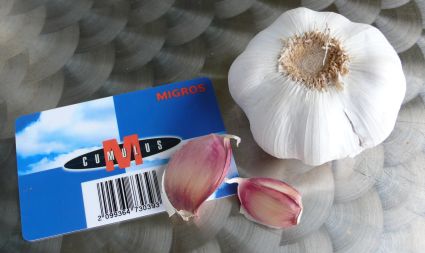 But who was I to know that this was not the only touch of evil surrounding my birthday. Among other fine stuff, Toño gave me a novel set in Tijuana. Yes, this is exactly the place where Orson Welles set his film
Touch of Evil
(it's called Los Robles in the film, but everybody knows it really is Tijuana). I can't deny that I suspect a conspiracy.