It started a week ago and we are still into this. We officially declare
Müesli
Mania. Are you ready for the age of Müesli?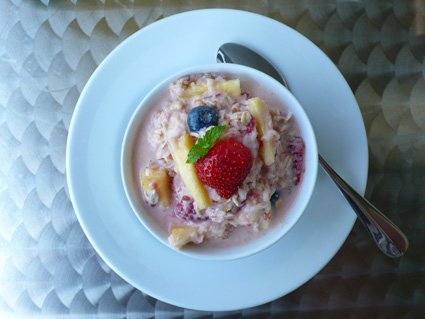 I was raised with Müesli. However not for breakfast. It was a side dish at lunch and, at least for me, it substituted vegetables. I loathed vegetables, but loved and still love Müesli. Although my love is not unconditional:
a) it has to be really fresh
b) it has to have a tiny touch of sour
c) the (compulsory) apples have to be grated. I go quite taliban on cut apples in a Müesli.