I cycle to work and the first thing I face when entering the premises is to cross 6 rails (that have been out of operation for almost a decade) while turning to the right. After parking the bike, I have to walk along 16 parking fields for cars to reach the entrance. Especially the first step is great fun at sub zero temperatures (I did break some bike parts due to this some years ago).
One of the values my caring employer has proclaimed itself is
appreciation
. So I always get a good impression of the appreciation that is show towards cyclists before I even clock in.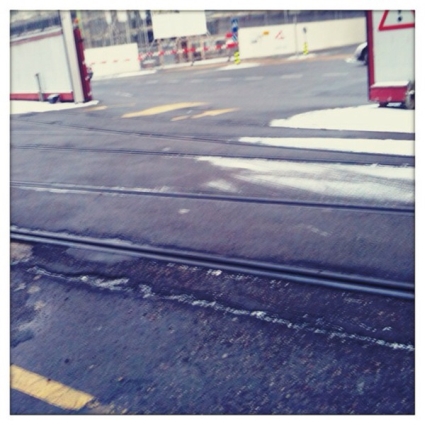 Picture taken with Hipstamatic, equipped with Helga Viking lense, on Blank film. Hipstamatic has been introduced to me by Borstal Boy
.