Our new guest berth has arrived.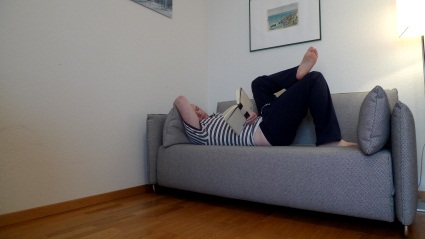 That is, when you are granted the honour to be invited to our tables or if you just have the chutzpah to invite yourself, and if you can't make it home because you just liked Toño's selection of wine a bit too much, then you might end here:
The name of this bed sofa is
Cord
. It a product of Danish
Softline
, designed by the architects Flemming Busk and Stephan B. Hertzog, who also created the chair
Hello
for
Kylie
.