The flight to México was uneventful, which is always good when flying. The most thrilling part was, when we approached Greenland. It has such a picturesque coast.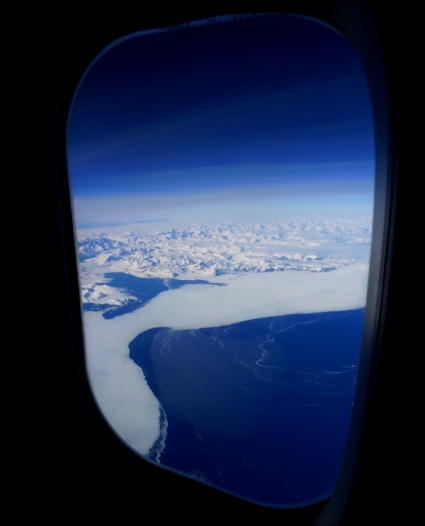 Of course, I was waved when we passed Toronto "Hi
Tyler
", Memphis "Hi
Steve
" and Austin "Hi
Gauss
". Sorry to the Brits, I was checking out the films when we passed you.
In México D.F. we are staying at the Hotel Presidente Intercontinental. Toño's hairdresser knows the manager and thus we got a complimentary upgrade to a room on the club level with nice amenities.
I was too tired but Toño had to take some
tacos dorados
after we'd arrived.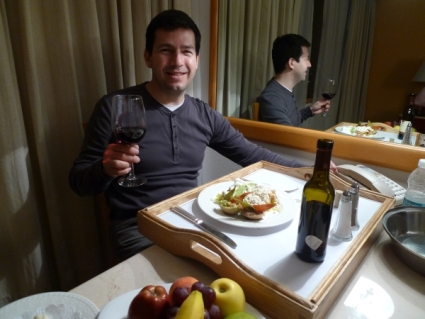 Our room is at the 39th floor and has a nice view to the south of the city.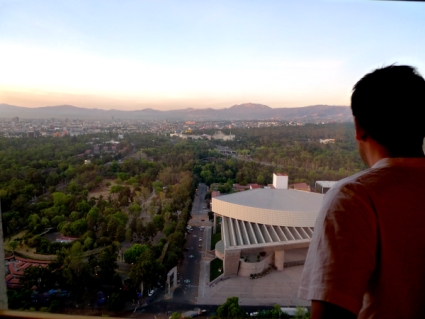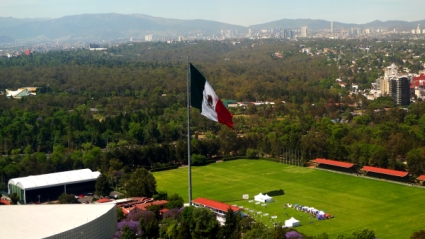 We could even see the Popocatepetl volcano. This was at dawn, Now it's barely visible.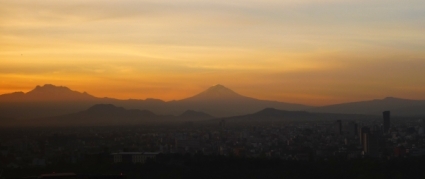 Later today, we will be heading to Morelia (4.5 hours by bus), where three of Toño's sibling live. In pre Easter, they have this tradition in Morelia is a tradition called Toritos de Petate. A couple of years ago, I took this video of it:
Of course, when being in Mexcio City one has to meet
Dzyan
, we plan to do this on our way back in two weeks. I'm so looking forward to this. He's such a fascinating lad.