This month's
5 on the fifth
theme is
Recycled
.
I did a cheap one by just snapping what was being recycled this week.
Glass bottles
To be disposed at the glass bottle banks in public places; sorted by colours; blue and red glass in green glass bottle bank; picture glass, window glass,
crystal glass
, safety glass, mirrors have to be brought to the recycling yards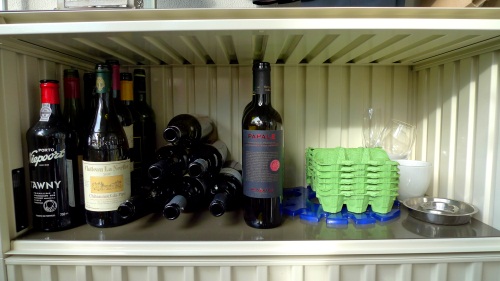 Garden refuse collection
In green containers or in handy bundles before 7 a.m. on the curb; weekly pickups for subscribers from March to December;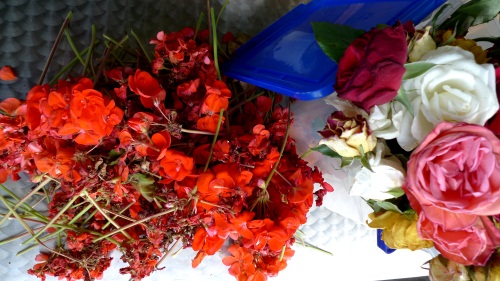 Paper collection
Every fortnight bundled and tied before 7 a.m. on the curb; no collection boxes or paper bags!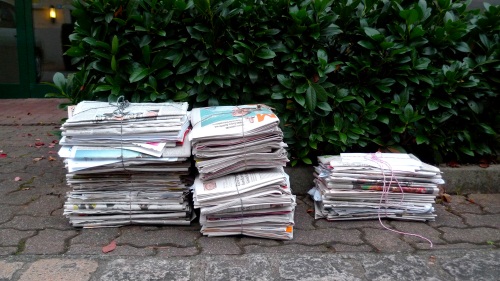 PET bottles
To be disposed at the 5000 PET bottle banks in the shops; squeeze the air out of the bottle to reduce space and put lid on; bottles for oil, vinegar, sauces, detergent and beauty products are not to be recycled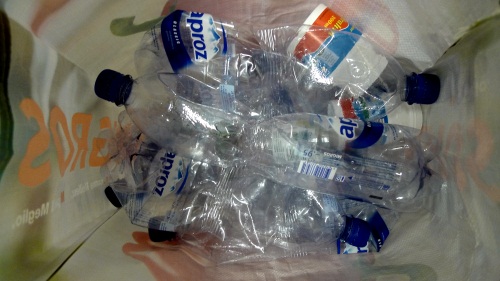 5 on the fifth pictures
Change every 2 seconds