I'm in
Genoa
to attend a conference on maritime systems and technology.
I arrived yesterday evening, and of course, had all the details on how to get from the train station to the hotel printed out. Who was I to know that Genoa has got 2 main train stations, Principe and Brignole? Needless to say that I left the train on the one which was not on my map.
Nothing fitted. Instead of a brief stroll, I was wandering along countless splendid palazzi and working girls for 100 minutes until I reached
Hotel Bristol Palace
. Although travelling light, I was completely soaked.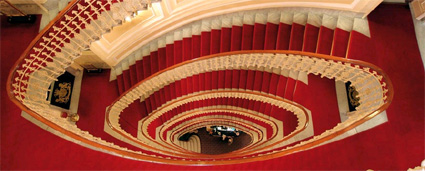 Why I did not take a taxicab? I loath sitting in a taxi on my own and I loath taxi drivers. I should have brought Toño along. He is a) the best company imaginable and b) he speaks Italian.