We had the swimmers over for dinner on Saturday. They are the best guests imaginable. They do not only swim hard, they also know to valued their creature comforts - i.e. they also eat and drink hard.
Toño surprised them with Tacos Dorados with Salsa Borracha and a delicious Mole (see last picture). The salsa for mole is made of chocolate and then different hot chilli peppers.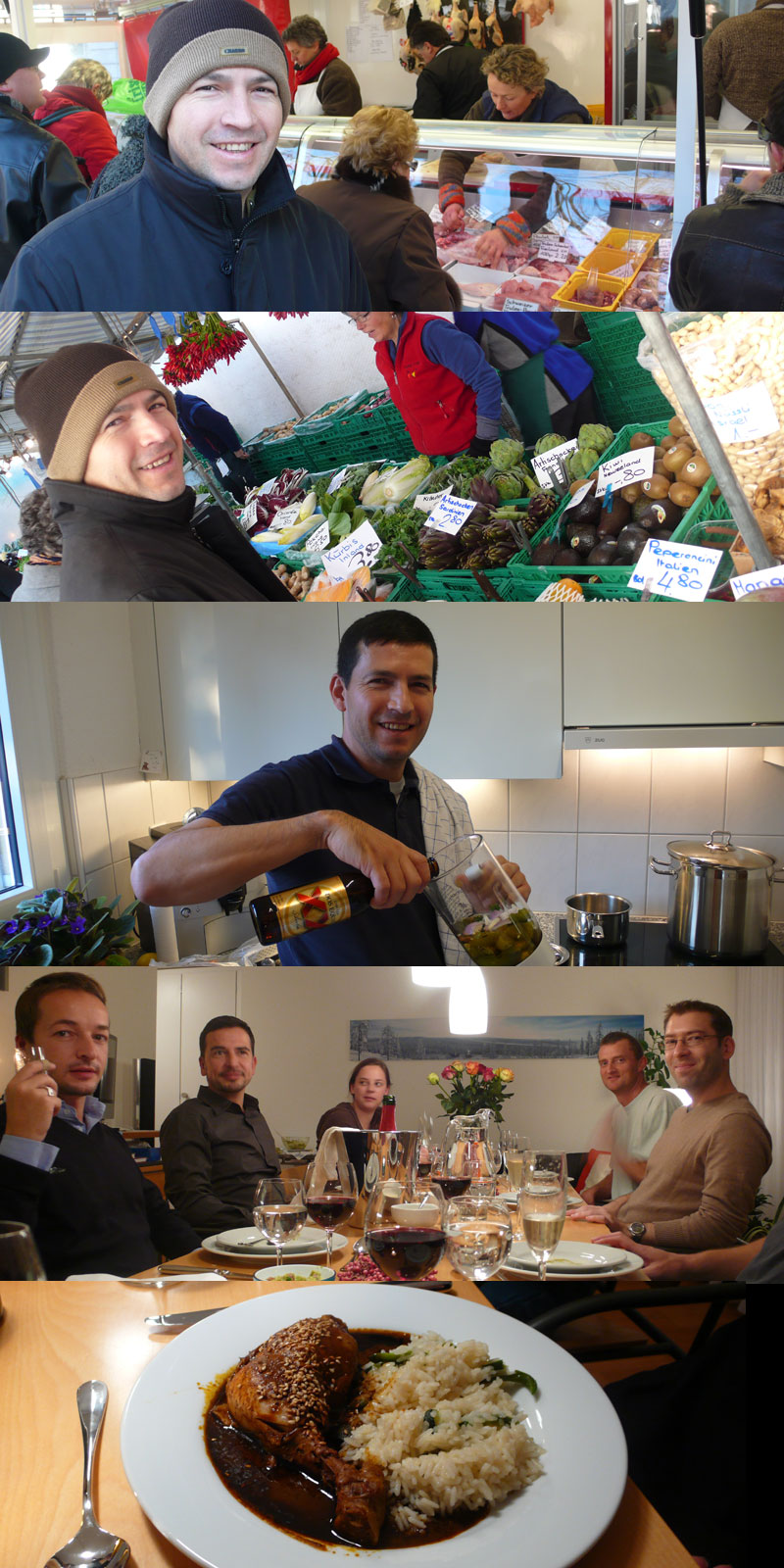 We concluded the weekend with something completely different - i.e. a Russian soirée on the theme
Troika
with a piano player, a baritone and a reader.