The first attempt of the overture went completely wrong. I had to make a raspberry jam roll. I made it too thin, it almost burned and just did not fit the purpose. The second attempt went far better.
The roll has to be 3 cm in diameter and very tightly rolled. I put into the freezer for an hour and then cut it into 5 mm thick slices. The slices have then to be put tightly into a bowl which is covered in foil. Now, it has to rest at a cool place, i.e. the balcony.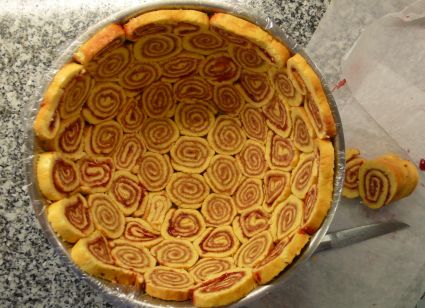 Now I need more eggs for the Bavarian cream...