It might be because of
Martin's Sunday lunch pictures
, however we are now proud owners of a légumier (left) and a soupière (right):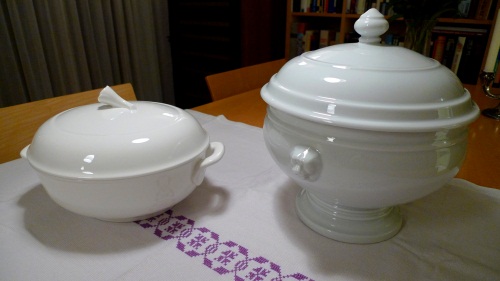 Toño, the man with the refined taste, bought them. It would have been nice to have them as a matching set from the same line of china, but this seemed impossible. It might be that people lost the sense for fine dining and/or
service à la russe
is out of fashion... in short, these things are hard to get.