Toño perfectly new what I needed when he served me some steaming pasta after my return.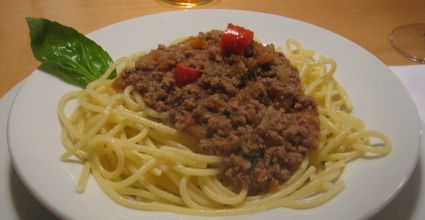 This is kind of spaghetti bolognese al'arrabiata. It's loaded with chilli.
You might be full of bugs after such a long time in India. We have to get them out.
As if I'd had not eaten plenty of chilli. The Indians add even heaps of green chilli to the breading of an
alla milanese
.