For a change I did not make a
Charlotte Royal
but her sister
Charlotte Russe
. This dessert had been invented by the French chef Marie Antoine Carême (1784-1833), who named it in honour of his Russian employer Czar Alexander I (
Russe
is French for Russian).
The fists stage of this dessert requires more the qualities of a mason than of a pastry cook. You have to arrange ladyfingers seamlessly in a mould, which involves a lot of accurate rasping.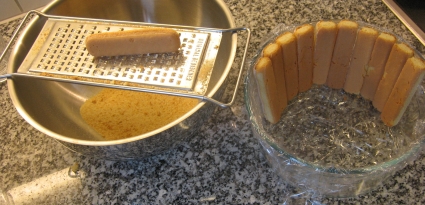 I dared to divide slightly from the original recipe by using raspberry jam rolls for both top and bottom.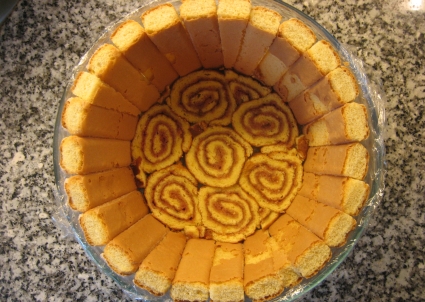 The filling is like in the Charlotte royal a
Bavarian cream
...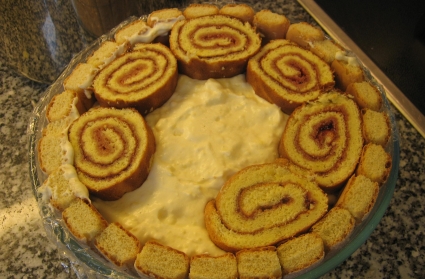 ... however, for the Charlotte Royal one is supposed to use cherry brandy (
Kirsch
), for the Charlotte Russe
Maraschino
(Marasca cherry cordial) is used. Of course, we have both on stock - the Kirsch though is home-distilled by my clan.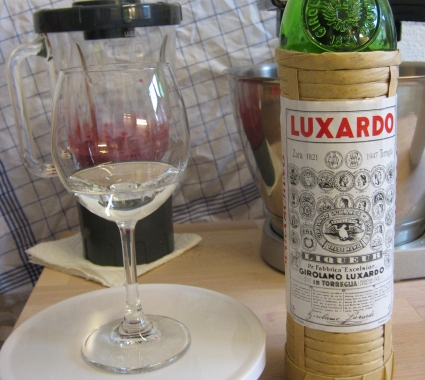 The Charlotte Russe can't deny its Russian heritage. It clearly resembles both an
Ushanka
and a
Papakhi
.