My caring employer handed out brand spanking new water bottles* to each employee to encurage us to drink more water and less coffee.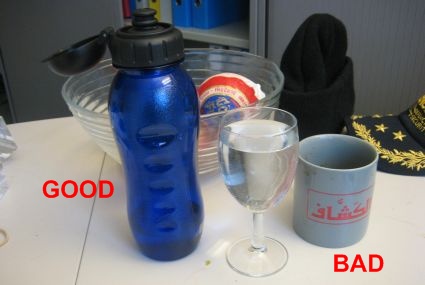 I assume the bottle was designed to use the nipple on the top to drink from it. Which you can't because:
A) the nipple smells like a tire
B) the bottle is (unlike a normal sport drinking bottle) made of rigid material which can't be squeezed (or only once after weeks at the gym). If you try to suck it, you might choke to death.
It just does not suck around here.
* with a sticker listing the compulsory company values (which was torn off by somebody rather quickly)