My life is rather dull right now. I'm again on one of those business trips at and off Mumbai in India. Actually this is were I spent the last six days between 7:30am till 11:00pm: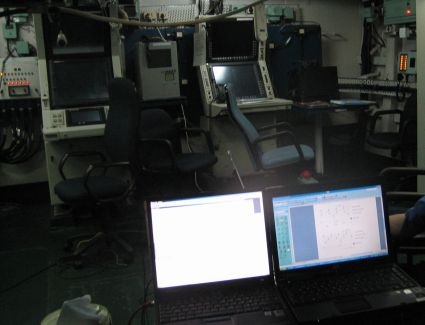 Yes, I'm pretentious and only travel with two laptops. The picture is not quite accurate, since normally two dozen Indians were also present. The rest of the time I was either eating rice with something in the wardroom, was lying in my berth or was sipping tea with cardamom and milk. I actually spent 120 hours in the ship without breathing fresh air once.
However, a poxy gun broke, and we had to suspend the trials. Now my workplace looks like this: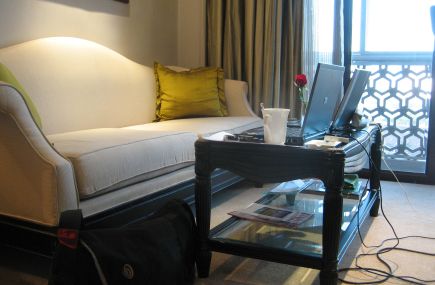 I haven no idea how long this will last. I have got a return ticket for March 1. And since I've checked my mailbox, I know that there is another ticket to Rome on March 2. Some here think I should stay until March 7, although the Taj will kick me out on March 1 since they promised my room somebody else. And all I really want is a little hug by Toño. But nobody cares of putting this into my plans.