Sometimes changes are a bit too steep. Only last Friday, I was wading through snow in North Jutland, and today we already enjoyed our first balcony lunch of the year in short sleeves and shorts (6.3°C/43.3°F, blaring sunshine).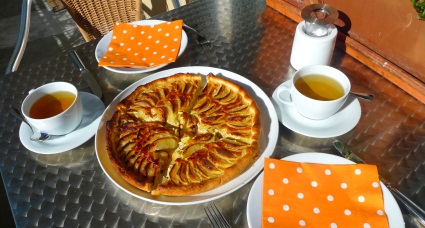 And yes, we have already some disagreement on this year's planting scheme, although there are still 3 months to go until the
Icy Saints
, which usually mark planting season.
And yes, there is also a bit sorrow, when I think of all the books I'd planned to read during the long and cold winter nights. But I should not count the chickens before they are hatched. Snow might come back any time.