I'm quite a snob when it comes to ingredients. Freshness rules. There is an almost complete ban on cans in our kitchen. However there is an exception that proves the rule: peeled tomatoes.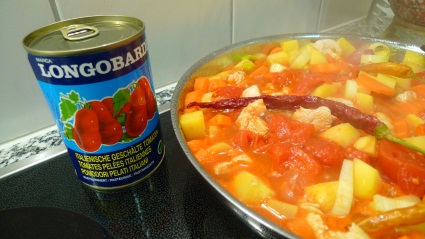 In Switzerland it is impossible to get full flavoured tomatoes between September and July. Luckily, some producers harvest these kind of tomatoes in places that are blessed with more sun,
monder
them and put them with all the flavour into cans. I'm so grateful they do this. How would we get through September to July without them?