Our residence has gotten a bit more of a Mexican touch. Toño's sister Chilo gave us two pieces of
flowery
embroidery
with crisp and clean flower patterns
.
A table runner for the drawing room with
alcatraces
: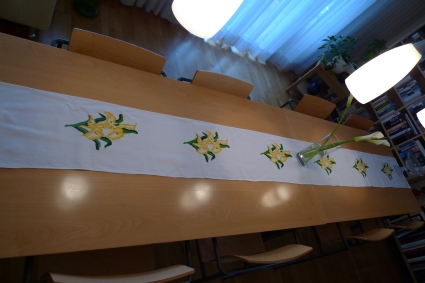 Drapes for the kitchen with
buganvilias
: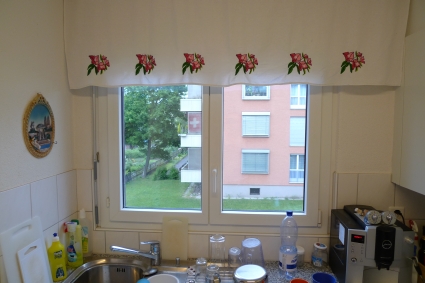 Added Later
If somebody would had told me 5 years ago that I will ever have
flowery
embroidery
with crisp and clean flower patterns
in my splendid apartments (and actually like it), I would had beaten the living daylights out of him. I've kind of changed a bit.