I fear the worst for our plants on the balcony. The hailstones were big and there were plenty of them...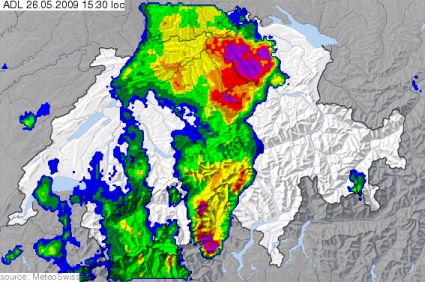 By the way: violet is really bad and we're right underneath it.
I was on the phone with my mother and I could hardly hear her. I had to use the landlines. The mobile signal went just flat.