When I turned 30 I gave myself a present in form of a wristwatch. I went for an
IWC Mark XII
, which costed the equivalent of my then monthly salary. Nevertheless, it was one of the purchases I never regretted.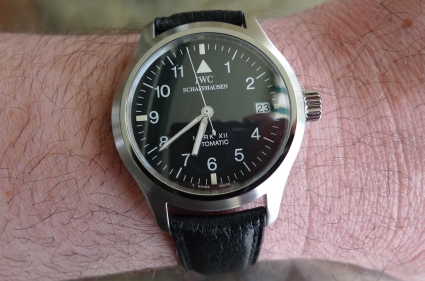 A couple of months ago, I brought my watch for a complete maintenance and service, covering an overhaul including a new wristband to the watchmaker. You have to do this with mechanical watches from time to time. However, I did not expect to wait 2 months to get it back. They had some redundancies, was the excuse I heard from my neighbour who works at the place, things are a bit out of order. The luxury industry is not what it once was. It's time that the tide changes.
However Toño had to make a remark only a family oriented Latino can think of. Obviously the service on my precious watch was as expensive as the watch I gave my mother to her last birthday. He kind of questioned my priorities.