One can easily forget that there was also Easter to be celebrated because on Easter Sunday* there were plenty of things going on here at La Huacana in México.
After noon mass, Katia, one of Toño's niece got baptised.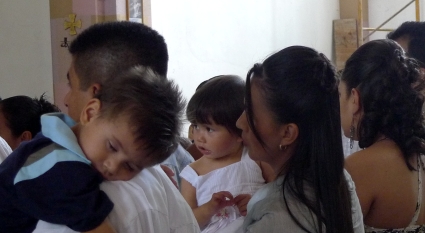 Getting baptised at Easter seems to be very popular. There were about 10 babies, toddlers and even children lining up to receive this sacrament.
The second important event was the wedding of Toño's brother Tito and Maria.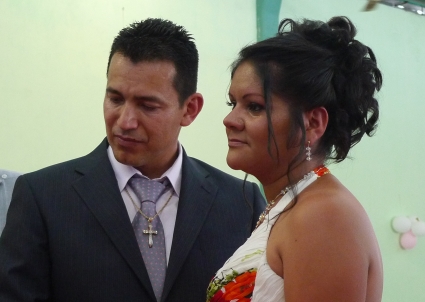 They were actually already married, but that was in the U.S. of A. For some unknown reasons to me, this was not accepted by the Méxican authorities and they had to do it again in order to be entitled to a certain type of mortgage. Whatever, it was very touching and just another reason to celebrate.
About 400 relatives showed up to celebrate Easter, baptism and the wedding. There were Mariachis and a 20 men Banda band to entertain them.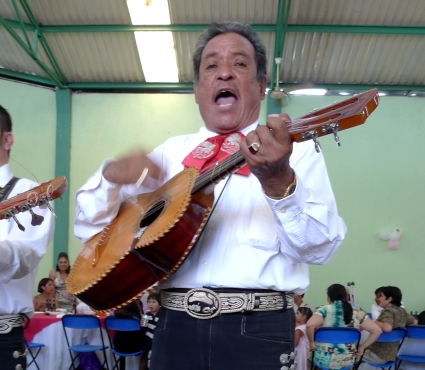 Toño's family definitely knowns how to party. I had a blast blast and a few Corona Extras and tequilas too much. I reckon at times, you just had to lick the sweat off my skin to get drunk.
My sleep was almost
comatose
, but Toño's relatives also took care for a healthy hangover breakfast - an intensely hot shrimp cocktail - to get me on my feet again.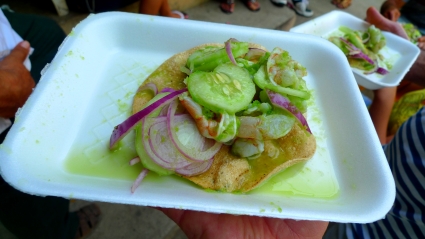 * in Switzerland we also have an Easter Monday.