Traffic in India is really soemthing. We usually feel quite comfortable on the back seat of the car - i.e. nobody wants to sit next to the driver. However, being a pedestrian in this traffic is a completely different chapter. This traffic sign clearly shows how it works: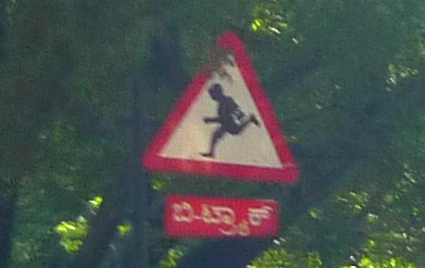 Nevertheless there is also beauty in these streets. Like I quite like how these trees cover the street.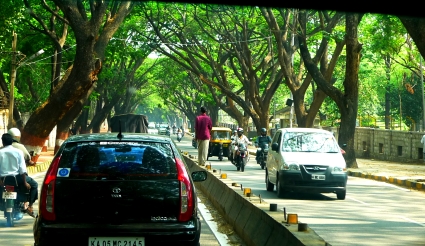 Did you notice the brick-built median strip? It is the only measure that works to enforce some lane discipline. And it also helps crossing the street as a pedestrian.
I've posted this before, but bring it again to show what amazing things can happen in the Indian traffic: