Maybe you occasionally watch telly and heard about the volcano with the name nobody dares to say. And maybe you saw pictures of people stranded at airports, without being given any assistance, having no hope and even less money left. Or you saw people trying alternative means of transport, like using
taxis
, swimming the English channel, or using
cannons
.
Well that is not the entire truth. There are others who yield up to their fate, although they are deriously longing for being hugged by Toño and they might miss Tigresa's party this weekend. That does not mean that I've checked other options, like freighters (25 days to Hamburg) and
overland routes
, however, I've decided to sit things out, like with this breakfast: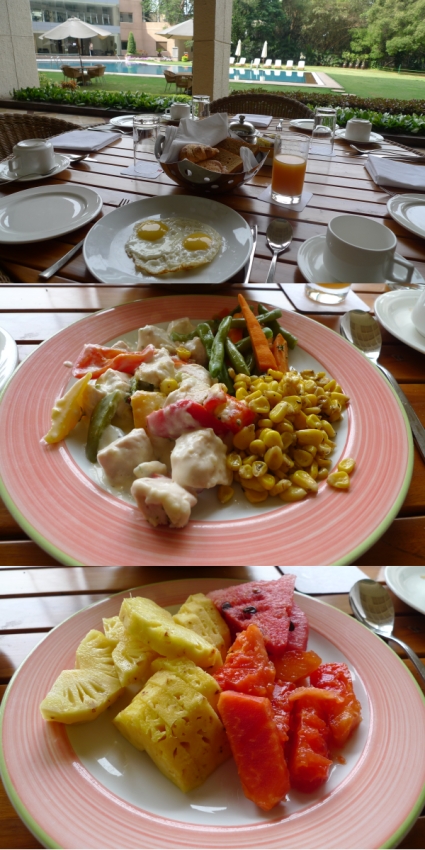 I admit, being in a five star hotel with my caring employer's credit card does help.
For now, I'm on Thursday's & Friday's waiting lists and have a confirmed flight on Saturday, provided the airspace between India and Germany is reopened till Wednesday morning. Qui vivra verra...