In 2009, I had to get up several time quite early. This all started on a cold Saturday night in Montreal in late 2007, when
Mr. Mac
introduced me after a movie in a book store to
Nigella Lawson
. I had never heard of her, but Mr. Mac's fascination was big enough that I got hooked and got one of her books for myself.
One of the recipes in the book I actually tried was
Swedish Salmon
. Toño loved it too and so it became quite a regular appetizer this year for when we had guests.
The problem is, that you need an intact salmon, which is difficult to get in Switzerland. So I had to get up early on Saturday or Wednesday morning, when there is a good fish merchant at the local farmer's market. Early I had to be that not another one got my preferred fish first.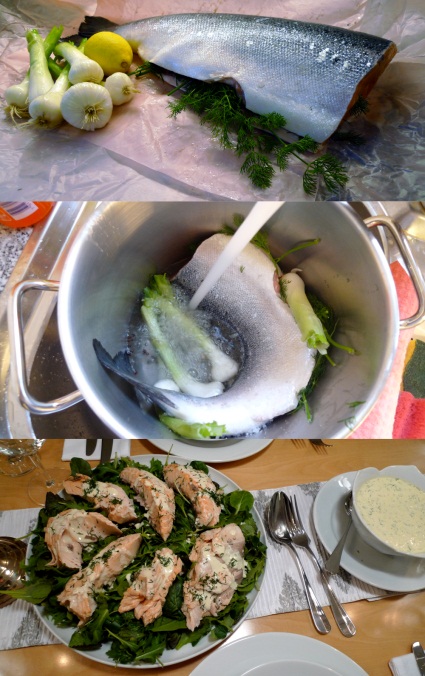 Tonight at our New Year's Eve invitation we will serve it again. But I think we have to find something new for next year. It is not our intention to bore our guests. But what might it be? And will it make me leave the cosy bed early too?