Over at
Lonely Blue Boy
there was a post this morning on the film C.R.A.Z.Y. and the memories this film triggered, namely the similarities in the youth of both the protagonist in the film and the blog's author (
read about
).
After reading the post I looked for some old photos of me to trigger my memories of what I had played with. Actually to search, whether there was anything doll-like in my past.
One of the oldest I found with something toy-like was me eating a flower: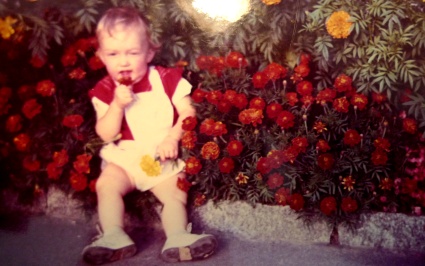 I can't remember if this was pure insensitivity or my first political statement, since on this very day the Soviet Union and members of its Warsaw Pact allies invaded Czechoslovakia to crush the Prague Spring.
The next I found was clearly me playing manly. Like here when I was imitating my father sharpening sickle bars: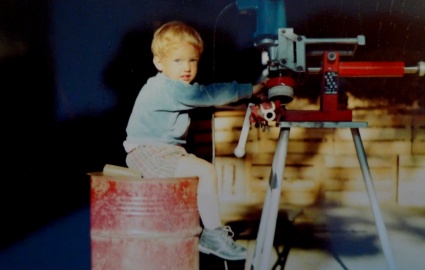 Or playing trucker with my father's visor cap: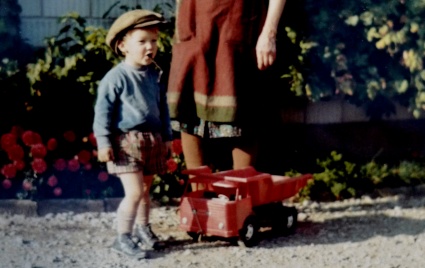 If you get the impression I was an outdoor kind of child I have to correct this immediately. I think I preferred to play indoors. Of course, Lego were extremely important: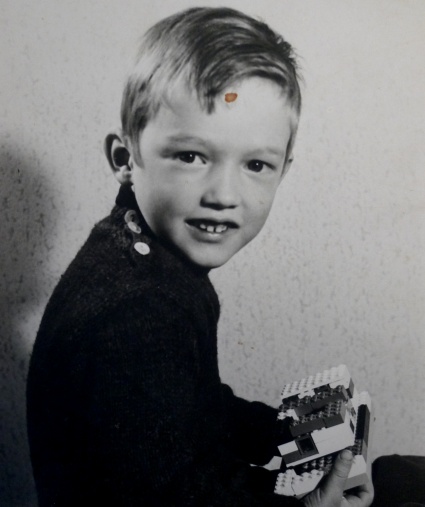 But fare more important were florist wire sticks (the wood without the wire):

An uncle of mine worked in a nursery and he must have collected them for decades, since I had a crate with hundreds of them. I preferred them to all pre-fabricated toys, because they did not limit me at all. I built huge cities and places for the adventures I had in my mind. I think I've never thanked my uncle for this.
So I can't remember anything doll-like. There clearly was a teddy. There can't be an Urs without a bear. I have no picture of him, so here are some newer generations: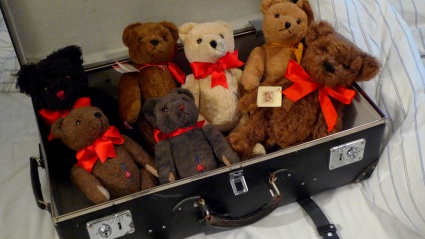 I don't think my furry companion is still around. It was in quite a bad shape and I remember that I had to fix it with needle and thread for several times (so here came the gender bending hint).
Of course, when I grew older I changed my toys. for about a decade, you could hardly see me without my Canon AE1. I even had my own darkroom to make prints (black & white only). And yes, I followed my father at least with having a thing for headgear.