Sadly, only a few hotels have yet realised that it is really a vital travellers' necessity that you can plug your portable music player into the sound system of your room. Until I can rely on them having this basic equipment, I have no choice but to travel with my TravelSound thingy.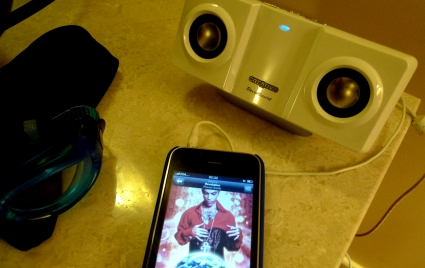 Talking about travels... Earlier today, there was a big contract signed, which will keep me busy for most of the next five years, including loads of trips to India.
But now, or to be more precise in an hour, I'll be checking out here in Bangalore to return to Toño :) Time to get into the shower and then to pack my TravelSound.