My caring employer has decided that it's time for me to move to another office. There is a positive side of it. The new one is bigger which is in favour of my areal filing system. However, there are some negative sides too:
A vending machine is in crawling distance. Not good for my love handles.
It's on the second floor. The old office was on the fifth floor. When avoiding the lift, this was a free workout I was even paid for. And, it's also not good for my love handles.
I can't see the sky without breaking my neck.
Old view: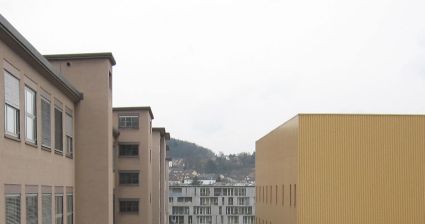 New view: