Tarte flambée is an Alsatian dish composed of thin bread dough rolled out in a circle, which is covered by crème fraîche, onions and bacon.
My recipe might deviate from the original, however, it is fast and I like the outcome.
I take a pizza dough made with spelt flour. and put it into the mould.
Then I spead sufficient crème fraîche all over the dough, and sprinkle at least one chopped onion onto the crème fraîche.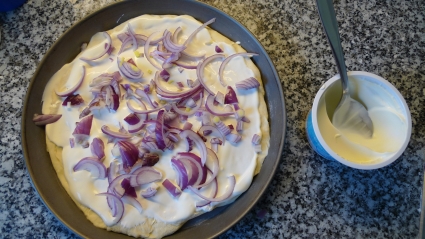 Then I add some slice of ham - I prefer ham to bacon - and put the rest of the crème fraîche on top.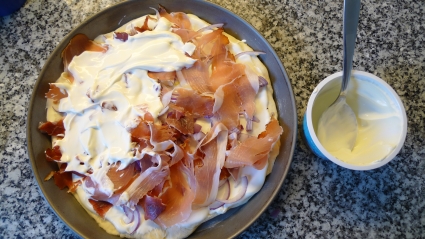 I back it for 15 minutes at 240°C/464°F.