One of the most influential persons of my teenage years was
David Byrne
*. However, what I did not know was that all those years, he had also been an urban cyclist.
David Byrne travels a lot and likes to take a folding bike with him. His musing, thoughts and discoveries from those urban bike rides all over the globe made it now between two book covers. So far, I only snuck a peek, but I reckon
this book
will be a perfect travel companion.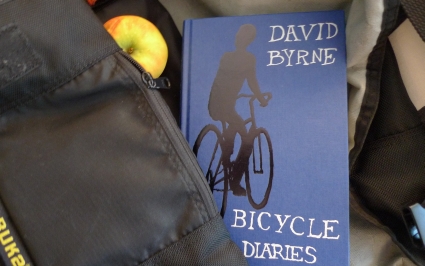 * Like I played Stop Making Sense thin and transparent. There is no other record I put on the turntables more often.