Maybe it's the engineer in me, however, I'm totally fascinated by the two pylons which supply the peninsula of Cádiz with power. It could also be their spellbinding Flash Gordon like design. They are the first landmarks you see when you come to Cádiz after you passed the huge cranes of the Navantia shipyard.
The 160 m high pylon on the Puerto Real side: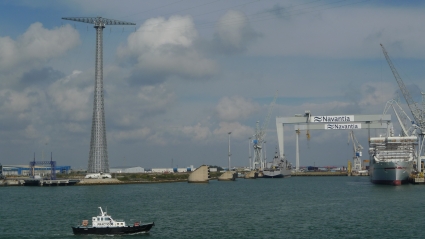 The 156 m high pylon on the Cádiz side: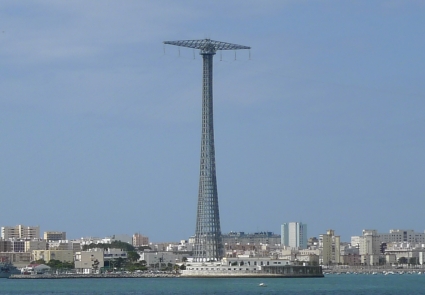 Here
is some more trivia about the pylons.
Talking about a peninsula... this is my favourite peninsula joke. It is from the film The Cocoanuts by the Marx Brothers: