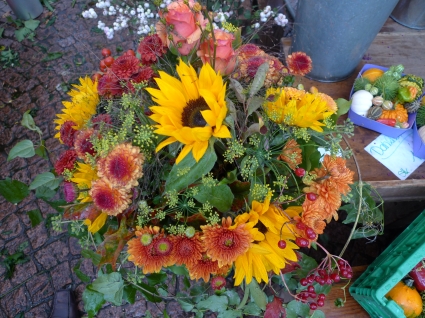 A year ago
, Toño & I used this pen...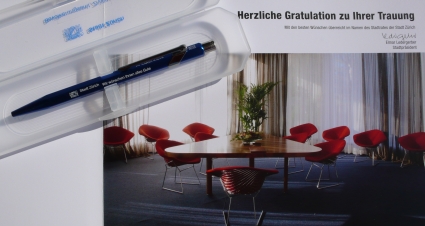 ...to register our partnership in that room with the red chairs. Reason enough to sneak out of bed early this morning and to travel to the farmer's market to get the above bouquet for Toño :)
Celebrations we be continued at tonight's premier of Madama Butterfly at Zurich Opera House. Unlike for the market, I will get shaved until then.
Well, it's a year now and I love this song. Just ignore that it's sung in the past tense ;)