Toño called me earlier today and kindly asked me to modify some posts I made, which were related to an event his caring employer had organised.
A colleague of him had googled the event to find out how it was covered by this fabulous thingy called the internet and if some this stuff of it could make it into a press set. Well, this is what she had found: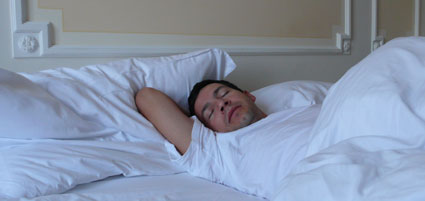 The name of this event is now erased from these pages. Sorry Toño for bringing you into this awkward situation, but I could look at you for ages, especially when you are sleeping. ...and when I'm away, I can look at this picture.