Just to show a sign of life... We are having an excellent time* here at
Mas Du Soleilla
in the Languedoc.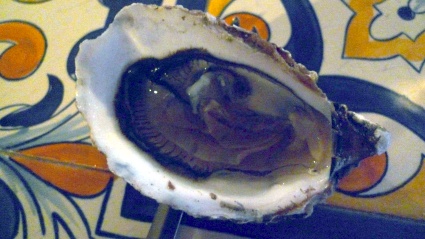 Like we eat dozens of the most amazing oysters fresh out of the sea on a regular basis.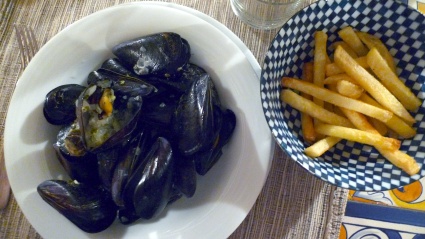 And yesterday, our hosts surprised us with Moules et Frites. Yes, we are at the Mediterranean. However, these could definitely match up to the ones you can get in Belgium.
And there is also time to be a bit romantic and enjoy the occasional wine from
La Clap
.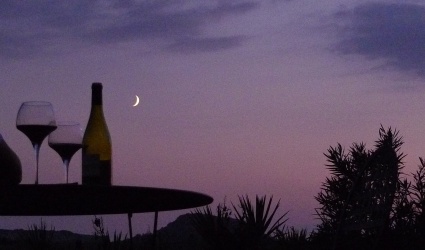 * Except when I'm driving. Toño keeps bleating when I'm at the wheel. I know I'm an awful driver but I wouldn't mind if he regained his composure. It's not really helping.