Until last year, I had been under the impression that the easiest way to shock inhabitants of the U.S. of A is to ask directions to the
toilet
. However, last year on a business trip to lovely Virginia I discovered an even easier way.
I was eating an apple*, when I saw faces in a state of shock.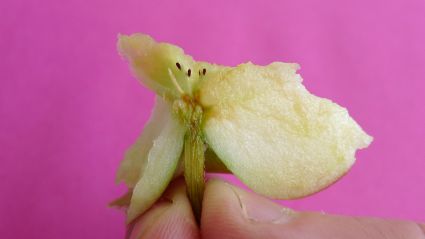 Obviously, some months back they saw a Swiss colleague of mine also eating an apple with the core. I was asked whether all Swiss eat apples like that. I don't know, but at least the smart & handsome do.
By the way, apple season has started. I feel like a fish in the water again.
*I eat about a pound of apples a day.