The permit has arrived and my brother and his fiancée Татьяна can tie their knot this Friday afternoon in a civil marriage ceremony.
This morning, I received calls from both my sister and my brother while I was still in bed. My sister prepared me for my brothers request. He needed a suit and thought I might have what he needed.
In the afternoon we all met at my clan's residence. At this point of time only the date and the suit were solved. We had neither had a location for a reception, nor a menu, nor a guest list. These are the wedding planers in front of the residence.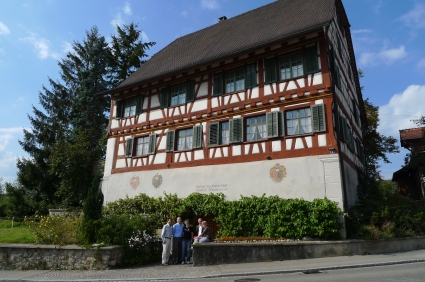 The reception will be held in the arched cellar. We even agreed on a menu, a to-do-list and my brother and Татьяна made the guest list. So now, the guests have to be notified by them. Most of them do not have the slightest of a clue yet. And we need a caterer, heaps of flowers and Toño has to get some cartloads of champagne.
As usual, I think we completely forgot to ask my mother about her opinion.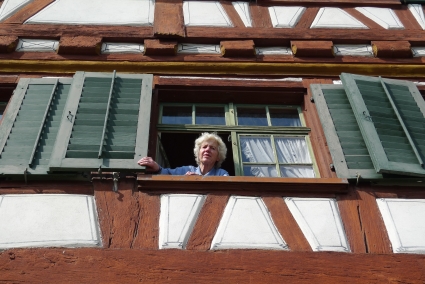 Btw, my clan resides in this house since 1863.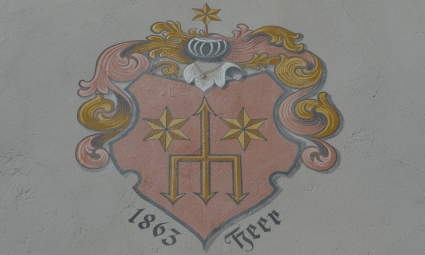 Stay passionate and Godspeed!
Mr. Urs
PS: The ceremony in front of the altar will be held next June in Russia. How this will work with my brother being Zwinglian protestant in a Russian Orthodox ceremony will be something we will have to solve after this week.