I have a difficult relationship with olives, although our relationship started rather innocently. I heard the first time of olives in Sunday school, when our teacher told us the story of Noah and showed us an olive twig, so that we knew what this thing was that the dove returned.*
Olives were not a very common thing where I grew up. The next encounter I actually remember was about 10 years later during my apprenticeship, where I had to install a pump for a tank for blue lobsters, which was located next to five huge barrels of olives. The combination is haunting me ever since. In other words the odour of olives in oil I find rather revolting.
Nevertheless, I like dishes that are cooked with black olives. Although, I don't eat the olives.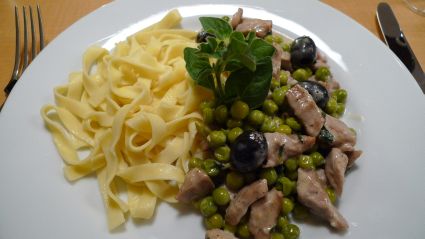 But there is an exception to my avoidance of olives: Tapenade, the Provençal dish consisting of puréed or finely chopped olives, capers, anchovies and olive oil. It's just the perfect hors d'œuvre.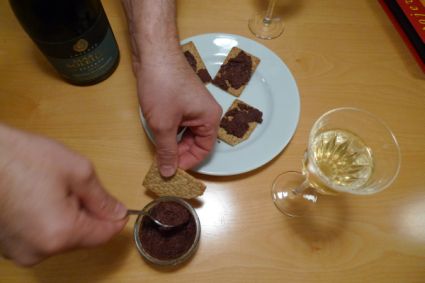 *In Sunday school we also had this collection box with a small black boy on the top, who bowed gratefully when you entered a coin. I don't think that is in use any more.