I'm in India again. I don't mind travelling, but I also like to be home and one thing I associate with being home is comfort food such as this pasta dish, which Toño made last Sunday: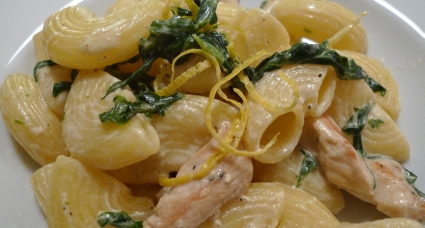 If you want to know how Toño made this dish, then
see here
. But instead of Swiss chard, I bought some spinach. Both work just fine. And Toño fries the chicken a bit in a pan, before he ads it to the sauce. This way, it comforts even more.