For a Swiss, 1
st
of August is about being a good patriot. But how, when there is not a single Swiss flag in the house? I thought being super clever when solving the problem by turning the Birchermüesli into a Swiss flag and almost failed...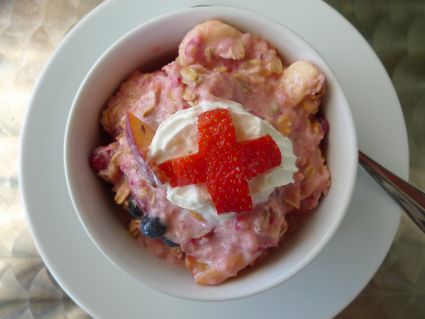 ... but corrected it before we dug into it =S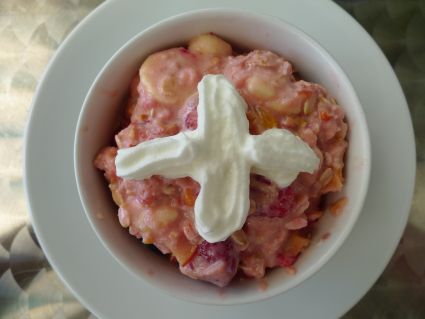 I tried to make up for this slip up by dragging Toño to the Swiss National Museum where the new permanent exhibitions «History of Switzerland» opened today.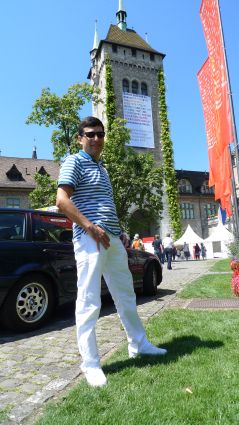 Since it was free today, it was heavily crowded. The most impressive exhibit was the wheel* of Swiss myths, which was big enough that we could see it despite all the people.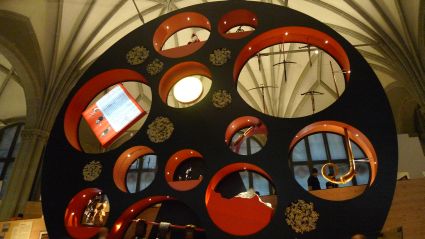 And I (accidentally) trample
égalité
under my feet. But that is a French thing anyway.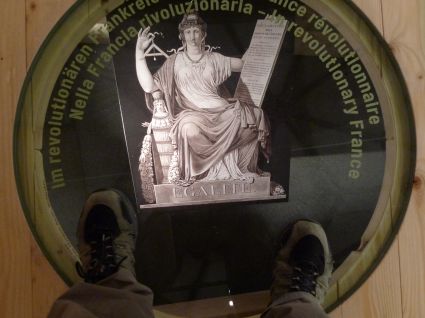 * I have no idea why it is a wheel. Nobody claims that Switzerland invented the wheel. Though, I could start a rumour here.